Kylie and Nathaniel Overall Winners
at the 2013 CCMA National Talent Quest



Photo: Nathaniel and Kylie with CCMA President Steve Newton

New Zealander Kylie Price won the Senior Female Vocal section of the talent quest and was then named the Overall Senior winner before being announced as the Overall Talent Quest winner.

South Australia's Nathaniel O'Brien was named Overall Junior winner after being announced as winner of the Junior Male Vocal section of the talent quest.

In addition to these sections, the following section winners were announced at the CCMA's 47th Jamboree Spectacular in the Tamworth Town Hall this afternoon...

In Juvenile Female Vocal

Josephine Rains — winner
Jade Gibson — runner-up

FINALISTS
Tayla Alcock
Kay-Lea Brown
Klaudia Douglas

Senior Male Vocal

Terry Clarke — winner
Brad Marks — runner-up

FINALISTS
Ethan Crosby-Wolfe
George Czender
Tony Pellattiero

In Junior Male Vocal

Nathaniel O'Brien — winner
Liam Kennedy-Clark — runner-up

Judah Kelly
Cameron Luxton
Callan MacGregor

Senior Group/Duo

Will Day & The Alibis — winners
Georgette & Jordie — runners-up

FINALISTS
Mac 2
Nathaniel & Tania
Vixen

Junior Instrumental

Tangled Strings — winner
Chloe Nott — runner-up

FINALISTS
Bec Holdorf
Jayden Jesudhass
Aidan Patrick

In Juvenile Male Vocal

Kasey Kilsby — winner
Jayden Jesudhass — runner-up

FINALIST
Cody Gunton

Senior Female Vocal

Kylie Price — winner
Debz Standen — runner-up

FINALISTS
Tania Cornish
Hannah Cosgrove
Lane Sinclair

Junior Female Vocal

Sami Cooke — winner
Dakota Lee — runner-up

FINALISTS
Jenny Mitchell
Jamie-Lee Turner
Ebony Wickham

Junior Group/Duo

The Back Up — winner
Playback — runner-up

FINALISTS
Aston Row
Judah & Katelyn
The Two Js (New Zealand)

Senior Instrumental

George Czender— winner
Jed Gaze — runner-up

Songwriting

Megan Williams — winner
Sami Cooke — runner-up

FINALISTS
George Czender
Hannah Cosgrove
Olivia Nolan




---

Winners of Special Awards from this year's Talent Quest were

Kylie Price — winner of the TSA Award for
Best Performance of an Australasian Composition

Georgette Berry — winner of the Jeffery Dallas Memorial Award for Best Performance of an Alt Country Song

Chloe Nott — winner of the re-instated Ron Sutton Memorial Encouragement Award for Instrumentalists

Hannah Cosgrove — winner of the Best Performance of a Bush Ballad

Other special presentations at this's year's Jamboree

Life Membership to Joan Douglas and Eric Scott

An Award of Very Special Appreciation to Dot Gilchrist

---

CONGRATULATIONS TO OUR INAUGURAL
SEARCH FOR A SINGER WINNERS

STEPHANIE PENROSE took out the Junior section while TIFFANY SULLIVAN won the Seniors. Stephanie is pictured here with her prize guitar by courtesy of Cheapa Music together with Tiffany receiving her "recording time" prize from CCMA President Steve Newton.

In addition to the winners, the judges highly commended Taylor Williams in the Junior section and Ethan Crosby-Wolfe in the Seniors, commenting that the overall depth of talent in the quest was excellent.

The Search for a Singer talent quest has been hailed a great success by the CCMA with near a near capacity crowd at Tamworth's Family Hotel to witness strong competition from dozens of competitors.

---

CCMA Committee for 2012-13

The CCMA Annual General Meeting was held in Tamworth on Thursday August 16 with a new committee – a mixture of "old and new" elected for the 2012-13 year. The committee is pictured above (from left): Mary Thompson (new committee member), Diana Jones (re-elected, this year as Assistant Secretary), Lex Grant (new committee member), Leanne Kirchner (new committee member), Bob Kirchner (re-elected, this year as Vice President), Jodie Crosby (re-elected as Publicity Officer), Steve Newton and Sally-Anne Whitten (seated, re-elected as President and Secretary, respectively), Jon Wolfe (re-elected to committee) Dot Gilchrist (re-elected to committee) and Kevin Dunshea (elected Treasurer, replacing Peter Harkins who will this year concentrate on sponsorship for the Association)

---

THE LATEST ASSOCIATION NEWS
Capital Country Music Association set for revitalisation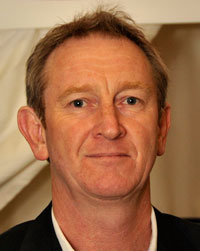 The Capital Country Music Association is set for revitalisation following the election of a new committee in May (2011).
The future of the Association was uncertain after the small group of executive members who had been keeping the organisation, and its flagship events – the National Talent Quest and Country Music Jamboree in January – running brought the issue to public attention.
A special meeting was called earlier this month to gauge support for the organisation's continuation which attracted more than 30 representatives from Tamworth's country music industry including musicians, singers, media representatives and previous members.
The meeting overwhelmingly agreed that the Capital Country Music Association was a vital part of the Tamworth country music scene and that it should continue to be a major part of the city's music industry infrastructure.
A new executive and committee were elected to oversee the running of the Association for the next 12 months with a clear aim to revitalise the organisation.
Steve Newton (pictured above) was elected President, Steve Charles Senior Vice President and Jon Wolfe Junior Vice President.
Sally-Anne Whitten was elected Secretary, Bob Kirchner Assistant Secretary, Peter Harkins Treasurer and Jodie Crosby Publicity Officer.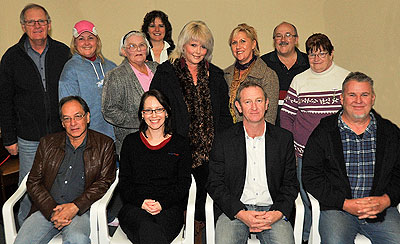 Committee members elected were Dot Gilchrist, Peg Gilchrist, Diana Jones, Shaza Leigh and Michelle Simmonds.
At an open meeting of the Association following election of the new committee, a number of issues were raised including the need to ensure that the annual talent quest and Jamboree should continue and that regular showcases, workshops and "jams" should also be held.
Venue options are currently being sourced and it is hoped that the first event will take place on Thursday June 2.
Other matters on the agenda included sponsorship, the structure and format of the National Talent Quest and judging and possible reinstitution of the annual Junior Winter Talent Quest.
A taskforce has also been established to organise a fundraising concert during this year's Hats Off To Country festival in Tamworth in July.
In the photo above...
Standing (from left): Peter Harkins, Shaza Leigh, Dot Gilchrist, Peggy Gilchrist, Jodie Crosby, Michele Simmonds, Bob Kirchner and Diane Jones. Seated (from left): Jon Wolfe, Sally-Anne Whitten, Steve Newton and Steve Charles.
---